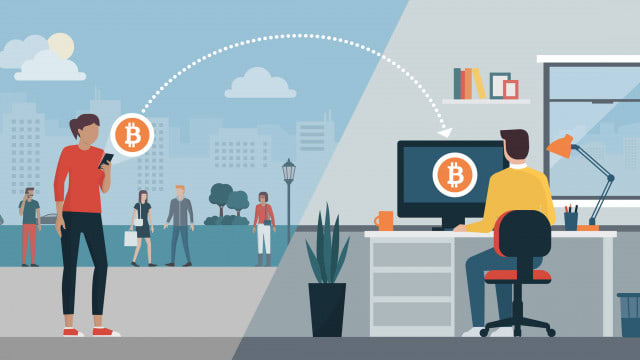 10 reasons why purchase to pay software might revolutionise your supply chain
In 2018, many companies are still relying on telephone calls, faxes, complex spreadsheets and general fire-fighting techniques to manage their purchase to pay process, which is a huge drain on resources.
But there's a positive shift emerging as businesses realise the need to make their processes more efficient. Within procurement and operations, leaders are looking to purchase to pay software (P2P) to achieve this. What's different about P2P? Unlike e-procurement software, it manages the complex processes after an order has been made. It's also a platform for clear communication with suppliers – a function which Enterprise Resource Planning (ERP) and traditional financial systems typically don't include.
Is P2P the answer to a faster, smarter and more effective way of working? Here are 10 discussion points so you can decide.
1. It's in the cloud
Approximately 90% of UK businesses are using cloud services. And the benefits – greater flexibility, fewer restrictions and improved efficiency – are being relished. P2P is a cloud-based service which updates in real time for all parties to see, helping to fuel collaboration throughout the supply chain. There's no doubt that systems and processes in business are shifting, so is it time to move the supply chain over too?
2. It's integrated
Ensuring your purchasing process is simple, dynamic and effective is important if you are to speed up your overall operations and reduce wastage. i2B Connect integrates seamlessly with any ERP or financial/business management system, to provide purchasing teams with a comprehensive way to monitor their business and communicate with suppliers.
3. Full transparency
Information is updated in real time for all parties. This allows buyers and suppliers, as well as members of your own team, to build true partnerships and stay on the same page, from order acknowledgement to shipping. Companies can benefit from a fully transparent supply chain with minimised errors and improved sustainability.
4. Self-service
Suppliers can log in and send updates on shipping orders, encouraging partnerships and enabling companies to reduce their waste. Most P2P software can function in multiple languages, creating a platform for seamless collaboration and helping businesses to thrive in the globalised world.
5. Traceability
Working smarter can minimise waste not only in your organisation, but potentially on a global scale, all through enhanced 'traceability'. With P2P comes a full document repository for contracts, delivery schedules, shipping confirmations, automatic overdue alerts, drawing specifications and KPIs – giving companies the precision needed to maximise their efficiency.
6. Enhanced communication
P2P software provides a better way to manage all the complex processes involved with maintaining a smooth-running supply chain by providing one cross-device, multi-lingual platform that auto-updates in real time. Faster and easier communication means tighter control over your operations.
7. Get data quicker
You can also say goodbye to waiting days, sometimes weeks, for pulling together management reports, as organisations move towards having centralised points for all their data. Cross-device dashboards are particularly effective now that data is now expected to be accessible anywhere and seen in real time.
8. A clearer audit trail
P2P can make businesses more efficient and sustainable by allowing companies to track product journeys at every stage, from manufacture to arrival. Having a fully traceable supply chain is becoming a necessity as the requirements for businesses to prove their social and environmental responsibility become stricter.
9. P2P software in practice
Princes Foods use i2B Connect, a P2P software product, to track every shipment. For each product, the following supplier details are received:
Vessel Name
Route
Shipping Line
Container Number
Method of transport
Can code
10. With growth comes development
As P2P becomes an integral part of internal processes – for large and small companies alike – vacancies for permanent purchasing and supply chain employees will continue to grow, with jobs in purchasing/procurement already rising 8% every year in the UK.