Do you need to compromise for a more sustainable supply chain?
Join this Supply Management Insider webinar, produced in partnership with EcoVadis, to learn how to incentivise sustainability in the supply chain
Sign up to watch
A year as tough as 2020 demands that we all have a deep strategic rethink of how we approach both finance and supplier performance, particularly when it comes to our Environmental, Social and Corporate Governance (ESG) and sustainability practices.
Organisations have been taught some tough lessons during the COVID-19 crisis. First, how important resilience and value chains are. And second, how essential it is for businesses to optimise capital and cash flow.
Join this Supply Management Insider webinar, produced in partnership with EcoVadis, to learn more about the process of evaluating your supply chain, the financial benefits of ESG and a new breed of financing programmes that can accelerate cash flow for organisations or suppliers, while providing incentives to improve sustainability performance.
EcoVadis
http://www.ecovadis.com
EcoVadis is the world's most trusted provider of business sustainability ratings, intelligence and collaborative performance improvement tools for global supply chains. Backed by a powerful technology platform and a global team of domain experts, EcoVadis' easy-to-use and actionable sustainability scorecards provide detailed insight into environmental, social and ethical risks across 190 purchasing categories and 150 countries.
Industry leaders such as Verizon, Johnson & Johnson, Subway, Coca Cola European Partners, Salesforce, Heineken, Renault-Nissan, ING Bank, and Nokia are among the more than 50,000 businesses on the EcoVadis network, all working with a single methodology to evaluate, collaborate and improve sustainability performance in order to protect their brands, foster transparency and innovation, and accelerate growth.
EcoVadis is driven by a diverse team of over 500 talented professionals from 40+ nationalities, based in our worldwide offices - Paris, Mauritius, New York, Warsaw, Tunis, Hong Kong, London, Toronto and many more remote offices.
Speakers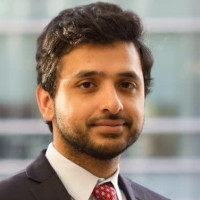 Osman Ansari
Executive Director, Supply Chain Finance Program Management Wholesale Payments
J.P. Morgan
Bio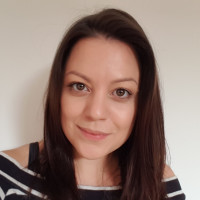 Ceri Jones
Editor
Supply Management (host)
share
An error occurred trying to play the stream. Please reload the page and try again.
Close

Alessandro Camporeale
EMIA Raw Material Procurement Director
Bridgestone
Alessandro Camporeale is Bridgestone EMIA Raw Material Procurement Director since Jan'19. He handles Sustainable Sourcing through a dedicated Senior Expert, and in coordination with the EMIA Sustainability committee. He sits in the Bridgestone Global Sustainable Procurement Working Group as EMIA representative.
During his two and half years with Bridgestone he has continued to raise the bar of sustainability requirements for suppliers to qualify for new business. The announced TECHSYN technology shows how his procurement team acting in tandem with R&D is driving sustainable innovation with suppliers interacting in a synergic ecosystem. Alessandro is co-leading along with Bridgestone Treasury the start of a unique Sustainable supply chain financing program powered by JPM-Taullia which funnels pervasively Sustainability in the field of Finance.
Prior to Bridgestone Alessandro spent his career at Whirlpool Appliance covering Global Procurement director roles. He graduated at Bocconi University of Milan in Business Administration

Osman Ansari
Executive Director, Supply Chain Finance Program Management Wholesale Payments
J.P. Morgan
Osman Ansari is Head of Supply Chain Finance Program Management in EMEA. His responsibility is to ensure the success of all buyer programs in the region, aligning J.P. Morgan resources, helping clients meet their working capital and sustainability objectives. Osman also oversees the Supplier Sales Specialist team who have deep industry expertise and develop relationships with suppliers, to enrol into buyer programs.
Osman has held various roles within the Trade organisation, primarily in Supply Chain Finance, for 10 years at J.P. Morgan. With over 5 years of experience and industry knowledge in structuring complex Supply Chain finance implementation, advising clients on strategies to align with best practices to meet their objectives.
Osman holds a MSc in Finance & Economics and a BSc in Economics.

Alejandra Miranda
Lead Private Equity & Sustainable Finance EMEA
EcoVadis
Alejandra Miranda leads growth opportunities for Private Equity and Sustainable Finance solutions in the EMEA region for EcoVadis - the world's leading business sustainability ratings solution.
Alejandra works closely with ESG experts, alternative asset managers and finance professionals to develop strategies on responsible investment in the private markets and sustainable finance products, including ESG-linked facilities and trade finance.
She has over 15 years of experience in the corporate sector and has previously worked at Société Générale, Transportadora de Gas del Perú (TgP) and Red de Energía del Perú, in the Energy and Utilities sector. She holds an MSc from HEC and an MBA from Universidad del Pacífico, and completed her undergraduate studies in Industrial Engineering at Pontificia Universidad Católica del Perú.